Frankie & Cameron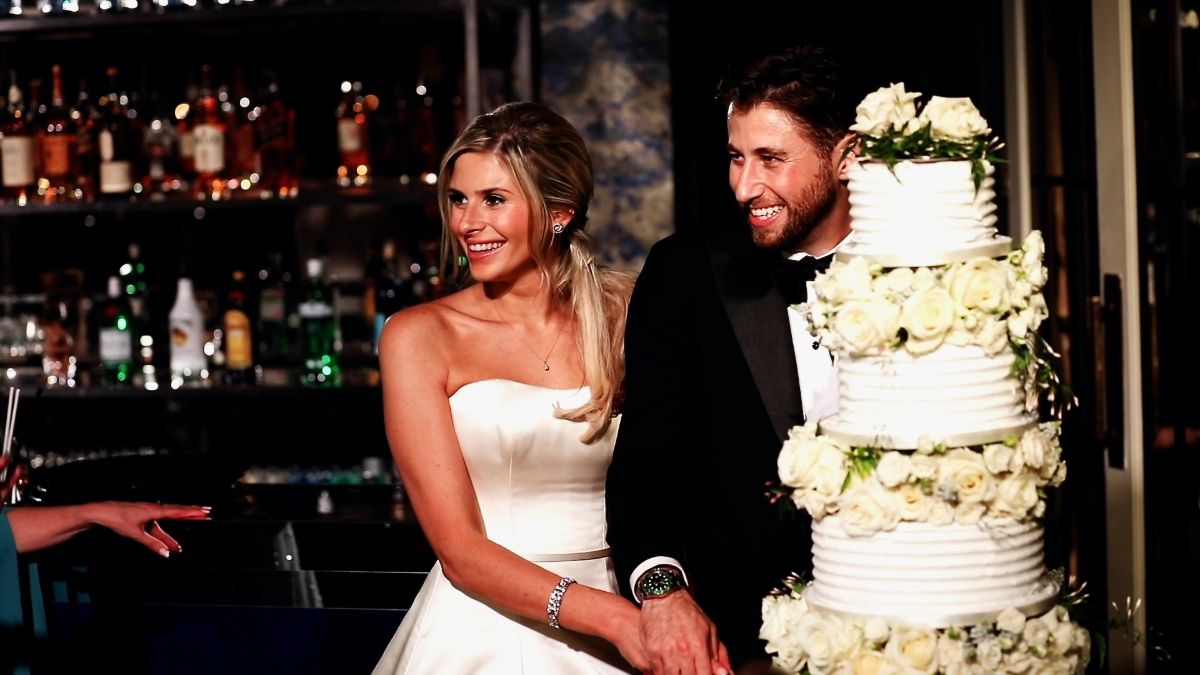 Just before the first lockdown in March, we had the pleasure of capturing the wedding of Francesca and Cameron Most at The Dorchester, London. The lovely couple, along with wedding planner Caroline Perry, created a magnificent London wedding.
The Dorchester is of course one the best and most luxurious wedding locations in London, that provides some truly incredible backdrops, from its grand ballroom to its opulent suites for us to film in. We've filmed countless weddings in this historic hotel and have enjoyed the numerous designs and styling used by wedding planners. But this event was truly unique. The Dorchester ballroom was carpeted throughout and set the scene of an unforgettable chuppa. Stunning floral design by John Carter Flowers decorating the chuppa and the glorious cuisine from Tony Page Ltd completed this truly fairytale London wedding.
It was our pleasure to once again work alongside Robert Shack Photography in capturing the day. We love working with Robert, an award winning photographer, who has worked with the Royal Family and numerous celebrity clients. We've worked on hundreds of weddings with Robert and Tony Page Ltd and it's always great to have that rapport with our fellow suppliers.
The wedding band, Festival, provided the entertainment and kept the guests on their feet all night! Even without the impending lockdown, it was the wedding to end all weddings! Thank you Frankie & Cameron for having us capture your special day.